HYBRID MEETING
The Royal Belgian Society of Laboratory Medicine has been delighted to welcome you to its 2021 Annual Meeting, which took place on November 19, 2021 at the Area 42.
We have opted for a hybrid format of the meeting. You have now the possibility to access our annual event virtually too.
Physical Event
Date: November 19, 2021
Venue: Area 42, Rue des Palais 46, 1030 Brussels
Accreditation: 5,5 Credit Points
Thank you for taking part to the on-site event, it was a blast!
Virtual Event
The virtual platform will now remain accessible during 6 months
Date: Live sessions on November 19, 2021
Virtual platform: All connection details, practical information and access codes has been sent to all duly registered participants
Accreditation: 5,5 Credit Points (only for the day of the event)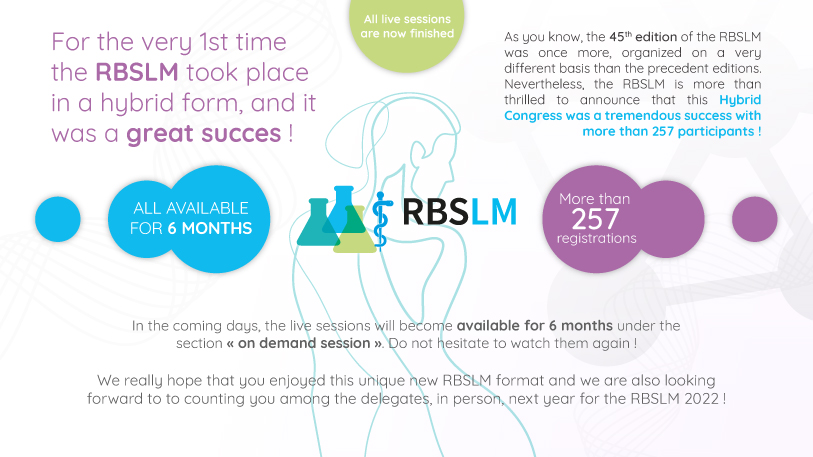 Discover the pictures of the 2021 Edition of the Annual RBSLM Meeting